Residential Air Conditioning
New Systems Air Conditioning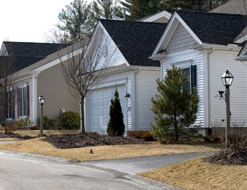 New Systems air conditioning is an authorized service provider of many makes and models of all types of air conditioning, heating, ventilation, and indoor air quality equipment, such as Trane, Carrier, Lennox, McQuay, Luxaire, Mitsubishi, Daikin, etc.
New Systems HVAC is one of Missouri's most comprehensive HVAC service providers. Our mission is to provide our customers with friendly, prompt, and reliable service. Find out more about us.
We are a company devoted to each of our customers. That means our focus is not on providing the biggest solution, but the recommendations for your needs. From matching your home with an air conditioner that is the right size and cost to recommending the perfect air cleaner and humidifier combination, we want you and your family to be safe and comfortable.
While air conditioning is certainly a top priority, we ensure each of our customers can relax with the peace of mind knowing their home will remain comfortable in all conditions. From a well maintained heating system to an efficient duct system and indoor air quality system or a properly sealed attic that blocks excess heat from entering your home, we are here for you.