Commercial Equipment Maintenance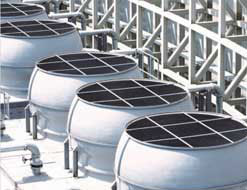 Guaranteed Comfort and Savings Year Round
Today's systems require the right care at the proper time to stay healthy and run efficiently. Having New Systems maintain your equipment can help extend the life of your system three to five years, or even longer.
Ask one of our representatives how we can turn your current inefficient HVAC equipment into an efficient money-saving GIANT!
Maintenance Made Easy and Affordable
New Systems can provide a wide range of products and services to meet the needs of your business. Whether it is improving the quality of the air you breathe, changing the way you manage and control your HVAC and air quality systems, or the replacement of an outdated inefficient heating and cooling unit, New Systems has the experience and knowledge set to guide you through the maze of options available so you can make an informed and cost effective decision.
Some of the products and services that we offer include:
Package/Split System service, repair, replacement
Air Filtration and Purification products and systems
Business/Home Automation controls and monitoring
Humidification/De-Humidification systems
The most proactive way of caring for your HVAC system is through our commercial maintenance program. Our program ensures that your business' HVAC system is cleaner, safer, and operating more efficiently. As a result, your HVAC system will also have a longer life and better levels of indoor air quality.
Institutional Systems
The mechanical systems of an institutional building are typically designed with very high standards. New Systems has a successful track record of delivering high-quality installations to ensure complete customer satisfaction. Sometimes complex installations require sophisticated solutions. New Systems maintains outstanding relationships with our vendors so when the need arises, we can count on their partnership.